Gutable
Regular price
$45.99 USD
Sale price
$39.99 USD
Unit price
per
Sale
Sold out
The real key to healthy skin, lustrous hair, and strong nails is building them from the inside out using key nutrients. Our 'Your Best' Hair, Skin, and Nail Formula is designed to help support healthy hair, skin, and nails by providing a wide range of essential nutrients including vitamins, minerals, and amino acids. The body incorporates these nutrients into a series of complex biochemical and physiological processes necessary for building healthy hair, skin, and nails. Despite these parts of the body being visible, their strength and quality are built from the inside out. The blood circulates through the body carrying the nutrients and co-factors needed to build, repair and maintain hair, skin, and nails.†
Contains vitamins, minerals, amino acids, and herbs, which contribute to healthy hair, skin, and nails.†
Patented L-OptiZinc, the most well-researched form of zinc available.
OptiMSM® is the highest quality USA manufactured MSM on the market. OptiMSM® is the only USA manufactured MSM with U.S.-based human clinical studies supporting its efficacy and safety.
Helps support the production of specialized proteins such as collagen, elastin, and keratin, which are all important structural components of healthy hair, skin, and nails.†Vitamin C, along with copper and zinc, are essential for the synthesis and repair of collagen, which is important for healthy, strong, vibrant skin.† 
Zinc is required for cell growth, repair, and function, particularly for the cells of the skin.
Rich in sulfur-containing ingredients such as MSM, L-cysteine, and methionine, which contributes to the strength and stability of the underlying structure of hair, skin, nails and other body tissues.†
Provides a significant amount of biotin, one of the B-complex vitamins essential for the metabolism of fatty acids, which are needed for maintaining healthy hair and soft, moist skin.†
Contains powerful antioxidant vitamins C and E, and the mineral selenium, all of which help protect the skin against harmful UV light damage and other sources of oxidative or free radical damage.†
Horsetail extract provides silicon, which is an important structural component of skin, hair, and nails.† 
†These statements have not been evaluated by The Food and Drug Administration. This product is not intended to diagnose, treat, cure or prevent any disease.
Share
View full details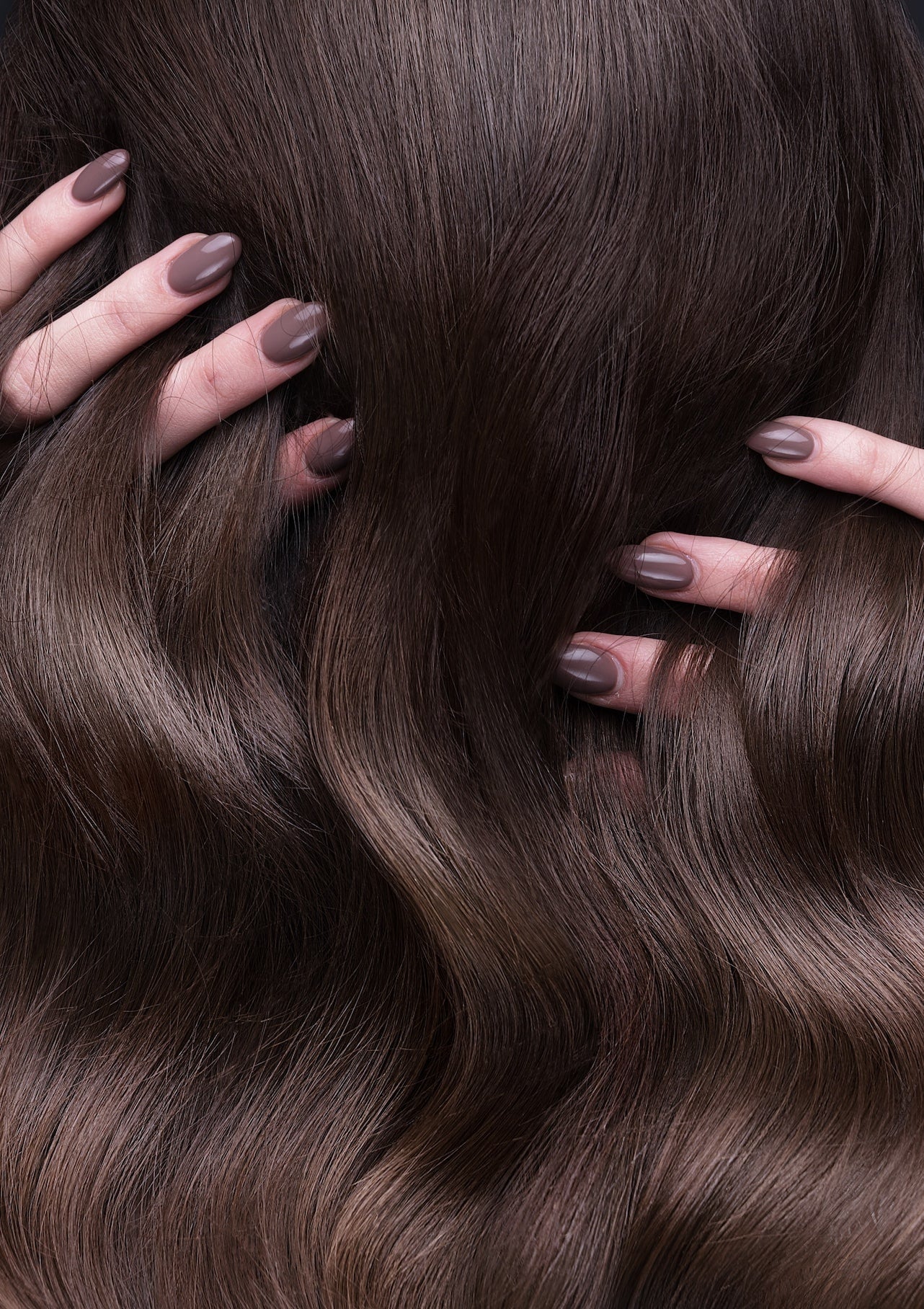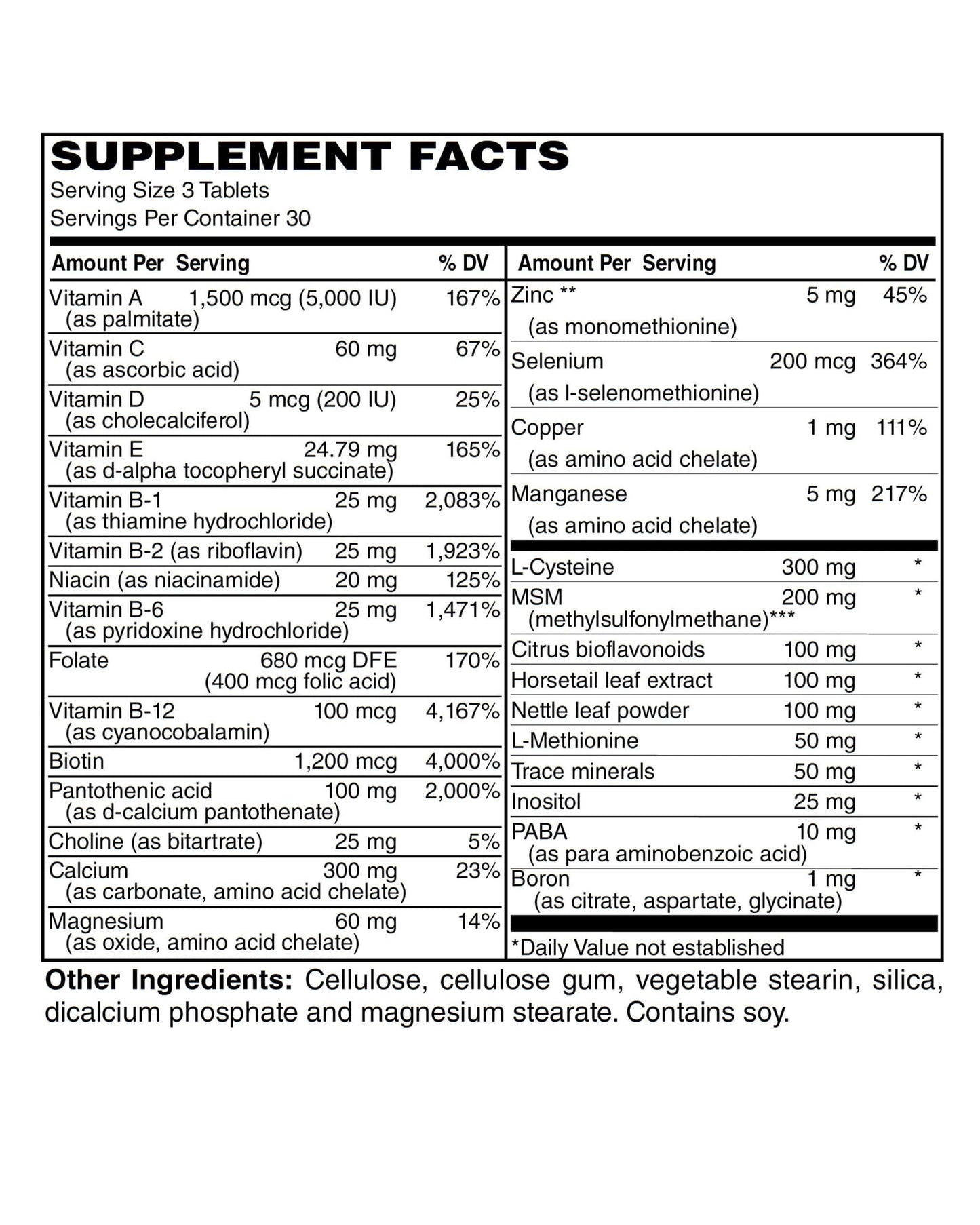 YOU IN MIND, ALWAYS

Heal Yes!® operates on the securest-of-secure online shopping platforms. Also, with the free newsletter we send occasionally, we never spam and always keep your info confidential!

SENSITIVE SKIN? HEALTH BUFF?

FRIENDLY RETURNS & EXCHANGES

Shipping costs for USA exchanges are on us + ZERO restocking fees! You can even gently test formulas; after all, you need to see what's best for you! See our happiness promise
Long-lasting formulas for health buffs
AND HEAL YES! IS ALWAYS—
...PLUS THOUSANDS OF INGREDIENTS BEYOND WHAT IS LISTED THAT HEAL YES! AVOIDS TO MAKE THE BEST FORMULAS FOR SENSITIVE SKIN, ALLERGY, AND HEALTH-FOCUSED NEEDS!